Jungyul recelntly moved to the Kansas City (Misourri) area from her long-time resident city, Chicaogo (Illinois).  She has set up a permanent studio that used to be her temporary studio when she visited to the Kansas City area.  
April 12 - May 15, 2021
Images Art Gallery
7320 W 80th St.
Overland Park, Kansas, 66204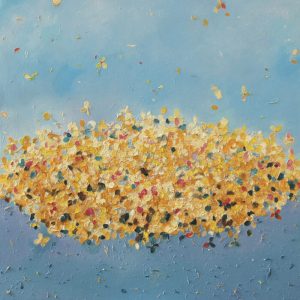 Hydrangea petals & oil paint on cavsas,                       24 x 24 inches, 2012
Kansas City, USA
studio.j.yu@gmail.com
jungyul@jungyulyu.com
Copyright © Jungyul Yu, 2000-2021 All rights reserved.


Website design by Crane-Fish Design Studio